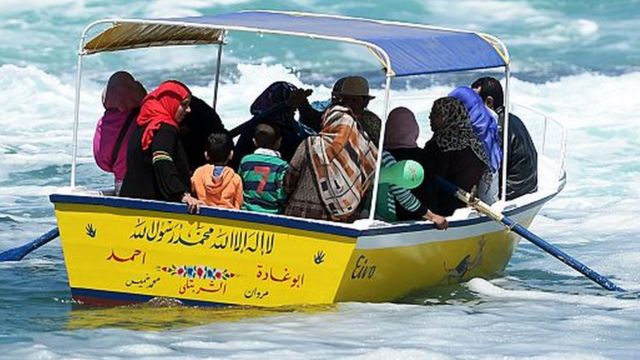 At least nine people were killed when a boat sank Monday night in Lake Mariout, west of Alexandria, northern Egypt.
Muhammad al-Sharif, the governor of Alexandria and the head of the divers team responsible for the rescue operations, said that the search teams succeeded in rescuing seven people.
Sources indicate that searches are still ongoing for about eight other passengers of the boat.
According to the information available so far, according to the people of the region, about 20 people from one family took a boat to picnic in the lake.
The governor of Alexandria arrived at the accident area early at dawn on Tuesday, and directed to intensify rescue operations to rescue the shipwrecked and injured, and provide ambulances at the scene of the accident.
The circumstances of the accident are not immediately clear, but experts believe that the overloading was the cause of the sinking, as one boat is supposed to carry a maximum of five people.
Local sources said that the boaters from one family descended from Naga Abu Muturid and were on a hike to a small island used by the Bedouins in that area for recreation and preparing a type of Bedouin food.
Egypt, especially coastal cities, is currently experiencing a wave of weather instability represented by wind blowing and precipitation.